Aktuelle Meldungen und Informationen aus den Schlössern, Gärten und Seen der Bayerischen Schlösserverwaltung:
COVID-19 / Current information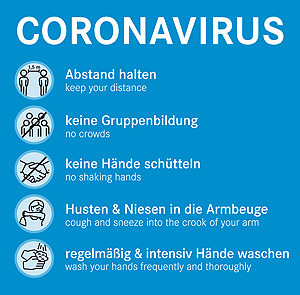 In the majority of our houses, the obligation to wear masks is lifted. However, in some sights, especially those with large numbers of visitors or confined spaces, it is still mandatory to wear a mask to protect staff. This is necessary due to the specific risk assessment on site.
If masks are still to be worn in a property, you will find a corresponding note on the page of the respective house.
If FFP2 masks are mandatory in a property, children and young people between the ages of six and 16 only have to wear a medical face mask.
Visitors without the appropriate mask must unfortunately be refused entry; this also applies if a medical certificate is presented.
Children up to their sixth birthday are exempt from the mask requirement.