Munich Residence
The Nottbohm Collection of European Miniatures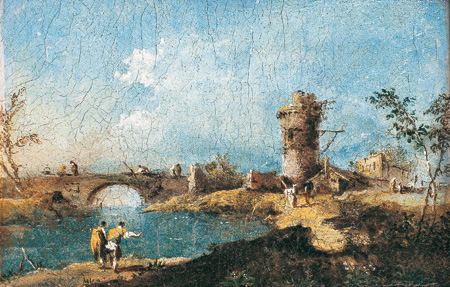 Few museums give visitors an opportunity of acquainting themselves with the full diversity of miniature painting. The Nottbohm Collection of Miniatures in the Residence in Munich offers just such a rare opportunity.
Klaus and Helga Nottbohm have amassed an extensive collection of fine miniatures dating from the late sixteenth century to the mid-nineteenth, when photography ousted miniature painting as a way of recording likenesses on a small scale. Partly on permanent loan and partly as a donation, their collection forms a "miniature picture gallery" in the Munich Residence, complemented by items belonging to the Bavarian Department of State-owned Palaces, Gardens and Lakes.
The Nottbohms are constantly adding to their wide-ranging collection, so only part of it can be displayed at any one time. Ultimately, we hope to establish a museum of miniature painting that will offer the public a uniquely comprehensive survey of an art form that was an important instrument of aristocratic self-promotion.
The Nottbohm Collection contains primarily portraits, but includes some still lifes and landscapes. The media represented in the collection range from watercolour on vellum or ivory, via oil on silver or copper, to enamel painting.
The collection comprises all schools of miniature painting, often in exceptionally fine examples. It includes work by Isaac Olivier, for instance, who raised the art to new heights during the late Tudor period in England, and by the Dresden-born Christian Friedrich Zincke, a master of enamel painting who was very popular in early eighteenth-century England.
Consummate masterpieces by the eighteenth-century French artists Jean-Baptiste Augustin, Niclas Lafrensen, Jean-Honoré Fragonard and Jean-Etienne Liotard evoke the perfumed elegance of the Rococo period. Italy is represented by a work by Felicità Hoffmann-Sartori, a pupil of another woman artist, Rosalba Carriera, and by a highly atmospheric landscape capriccio by Francesco Guardi (at the very top), which complements the artist's small-scale oil paintings on canvas.
Of special note among artists active in the German-speaking countries are Georges Desmarées, Heinrich Friedrich Füger and Moritz Michael Daffinger. A striking series of portraits of members of the Bavarian ruling family, from Elector Maximilian I to King Ludwig I, forms a separate group.
Object information:
Responsible administrative office
Verwaltung der
Residenz München
Residenzstraße 1
80333 München

089 29067-1
Fax 089 29067-225
ResidenzMuenchen@ bsv.bayern.de
www.residenz-muenchen.de
Opening hours
April-16 October:
9 am-6 pm (last entry: 5 pm)
17 October-March:
10 am-5 pm (last entry: 4 pm)
Open daily
Closed on: January 1, Shrove Tuesday, December 24/25/31
Please note
Due to restoration work the Königsbau (King's Tract) and the Collection of European Porcelain cannot be visited at the moment.
Guided tours
No regular guided tours

Free audio guide available in German, English, French, Italian, Spanish and Russian
Admission charges 2016
7 euros regular
6 euros reduced
Combination ticket
(Residence Museum/ Treasury)
11 euros regular
9 euros reduced
Combination ticket
(Residence Museum/ Treasury/ Cuvilliés Theatre)
13 euros regular
10.50 euros reduced
Annual season tickets/
14-days-tickets
All opening hours and admission charges at a glance

Further information
Service (leaflets, photo/film, links …)

Rooms only accessible via staircase

Bavarian State Numismatic Collection

089 227221

Shop
www.kulturgut.de

Pfälzer Residenzweinstube

089 225628
www.pfaelzerweinstube.de
Welser Kuche
Residenzstraße 27

089 296973
Schumann's Bar am Hofgarten
Odeonsplatz 6/7

089 229060

Munich
www.bahn.com

"Marienplatz"

"Odeonsplatz" or "Marienplatz"

Bus to "Odeonsplatz",
tram to "Nationaltheater"
Underground parking at "Max-Joseph-Platz"